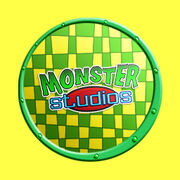 The Start Pad is an object in Marble Blast Gold that acts as the spawn point of the level. Falling out of bounds or respawning will spawn the marble there, unless a checkpoint is used (Marble Blast Platinum and other mods only).
The start pad has the Monster Studios logo.
In MBP, the start pad has the GMD logo.
Ad blocker interference detected!
Wikia is a free-to-use site that makes money from advertising. We have a modified experience for viewers using ad blockers

Wikia is not accessible if you've made further modifications. Remove the custom ad blocker rule(s) and the page will load as expected.